Product Overview
The McBoost is a microphone signal booster designed to elevate the output of a dynamic or ribbon microphone for greater transparency and clarity, and provide enough clean gain to connect to any preamp.
26dB signal booster for dynamic & ribbon microphones
Class-A dual transistor circuit for transparent operation
Powered by 48V phantom power
Three-position impedance selector & variable gain
Boost your signal at the source
The Radial McBoost provides clean gain at the source for low-output dynamic and ribbon microphones, driving long cable runs with ease and allowing you to connect to any preamp as if it were a high-gain ribbon mic pre. Simply connect the McBoost in-line using standard XLR cables and activate 48V phantom to provide power, then select between three impedance settings to optimize the response from the microphone. The McBoost will elevate the output to produce added clarity, excitement and extra drive for long cables whether you are in a recording studio, on a live concert stage, or in a broadcast center.
McBoost Applications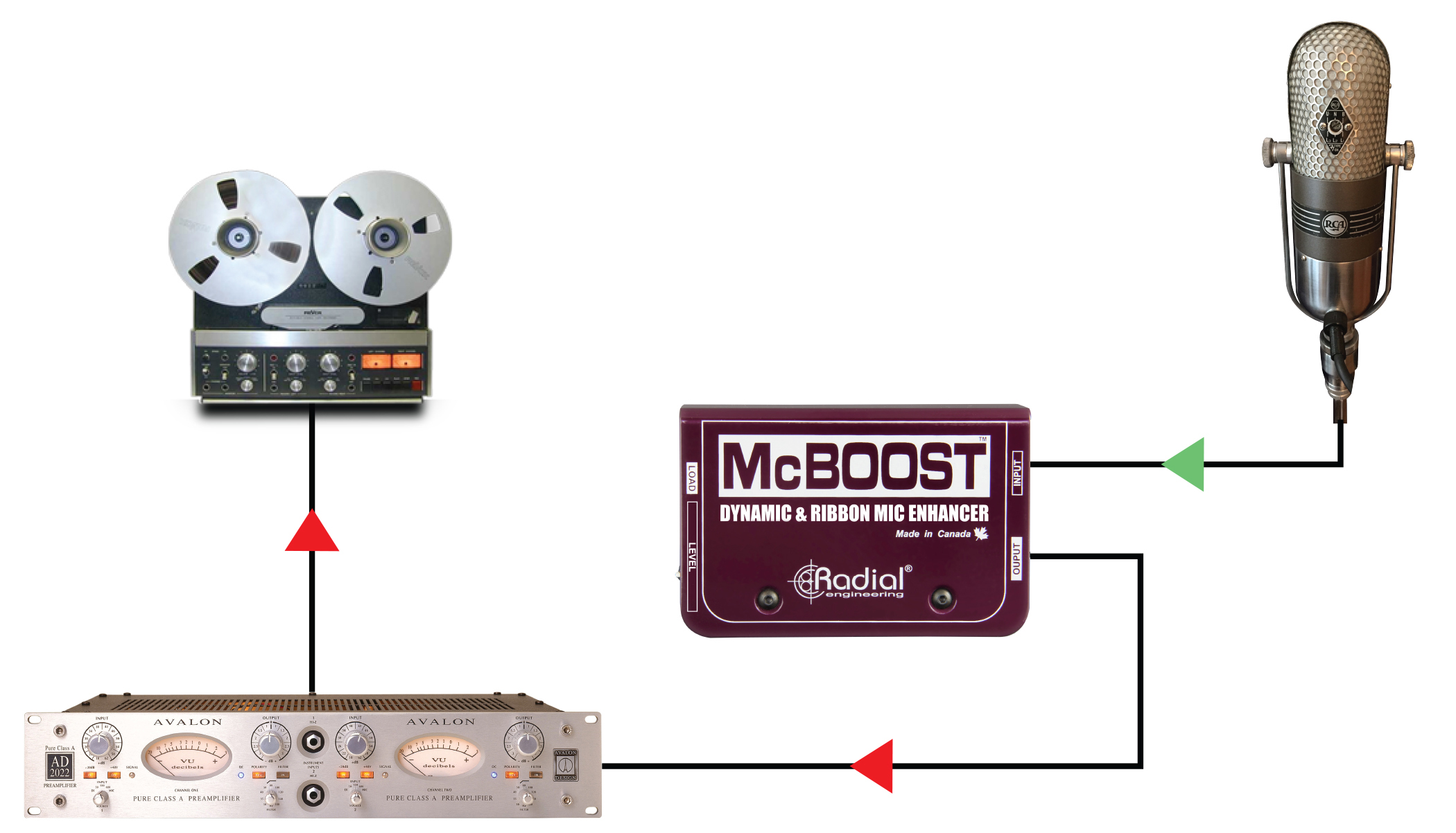 Recording Studio with a ribbon mic
Use the McBoost to increase the gain of your vintage ribbon mic to maximize headroom and minimize noise. The ultra-clean Class-A J-FET circuit amplifies without adding distortion or noise.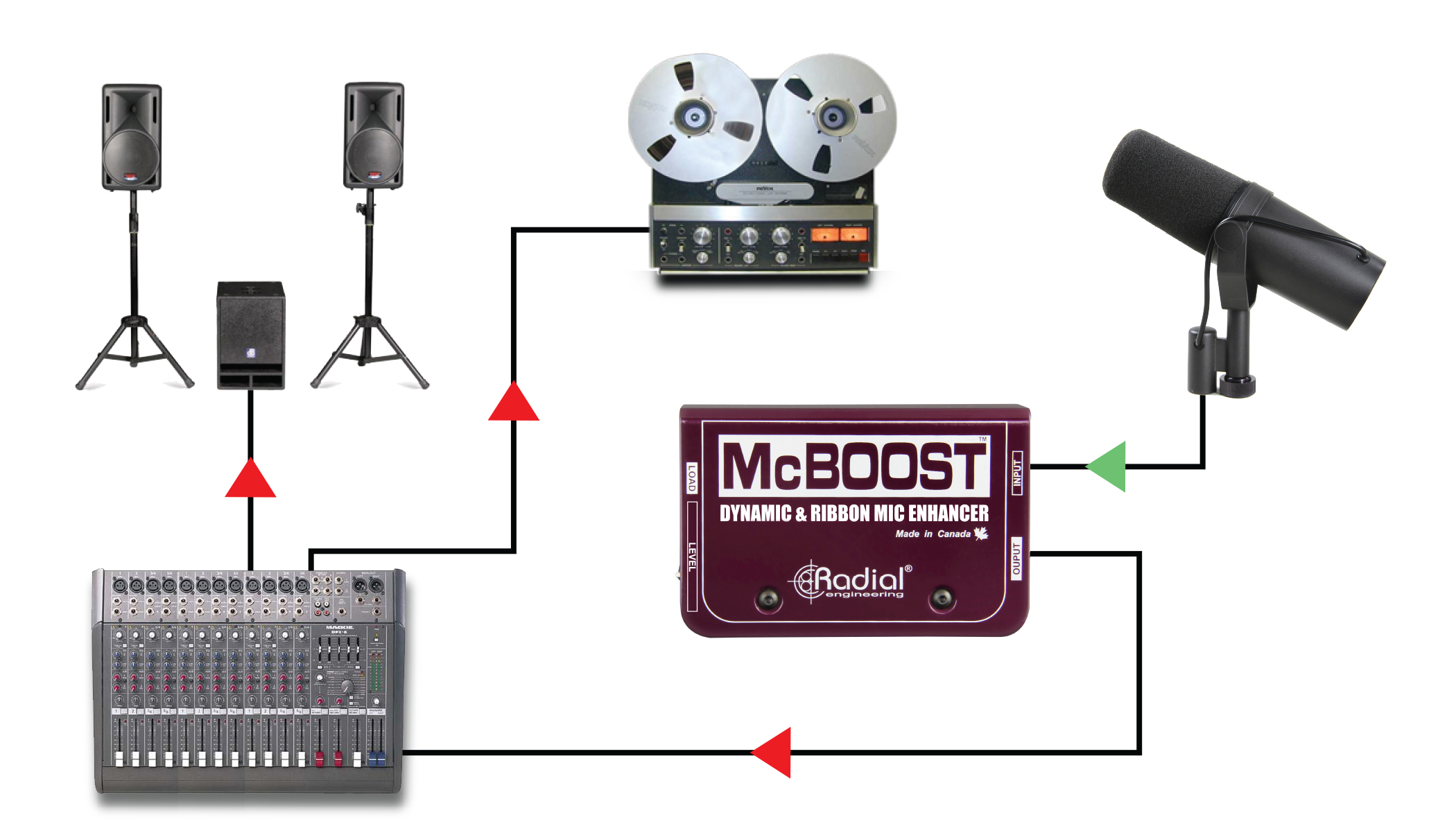 Live stage with a dynamic mic
Capture more detail than ever before using a standard dynamic mic. The McBoost works great on any dynamic mic to accentuate the signal.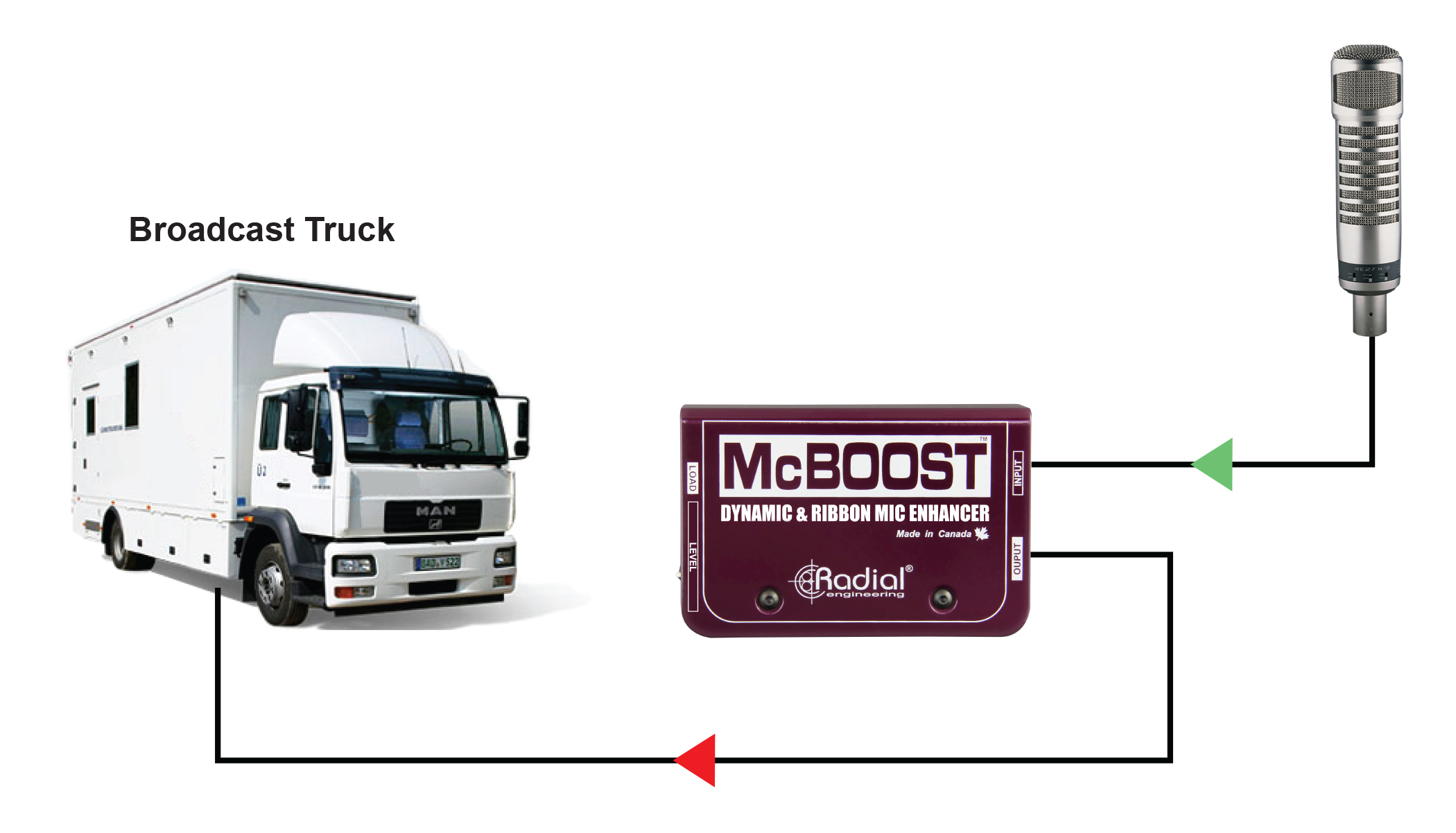 Field reporting for broadcast
Whether you are doing an interview in a sports arena, golf course or race track, the McBoost will drive your mic signal a thousand meters without noise while reducing susceptibility of outside interference.
Reviews