Product Overview
Active Reamp
The Radial X-Amp is an active Reamper that allows the engineer to play a pre-recorded track back through guitar amplifiers and pedals. This opens the door to explore new musical sounds and spur on the creative process so that your recording stands out.

Reamp for professionals
Following the critically acclaimed Radial JD7™ Injector, the X-Amp employs a unique class-A circuit design that has been optimized for use with guitars. Features include balanced line level input with LED peak indicator and level control, class-A circuit topology for optimal reach and frequency response, a transformer isolated output to eliminate hum and buzz caused by ground loops, a 180° polarity reverse switch to bring both amps into phase, and a dual ground lift switch for noise-free operation.


Lets you re-record tracks through a guitar or bass amp
Original Reamp® circuit designed by John Cuniberti
Plug and play easy to use passive design
Improves productivity while expanding creative options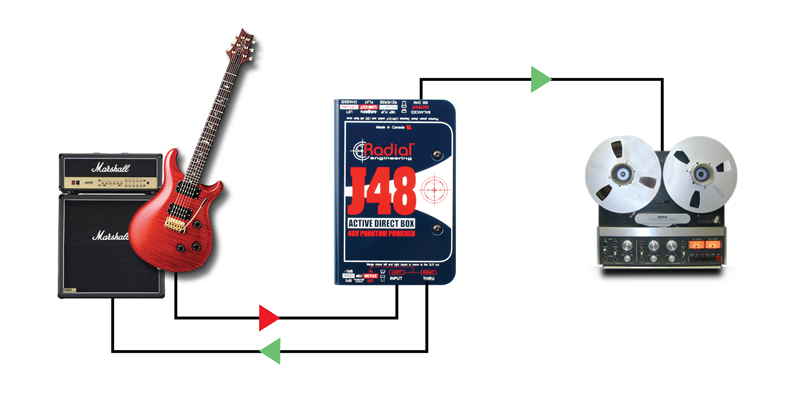 Reamping Stage 1
To Reamp, start by recording a dry track using a Radial J48 and splitting the signal. Record the wet track using a mic so that the guitarist can hear it. Send him to the beach!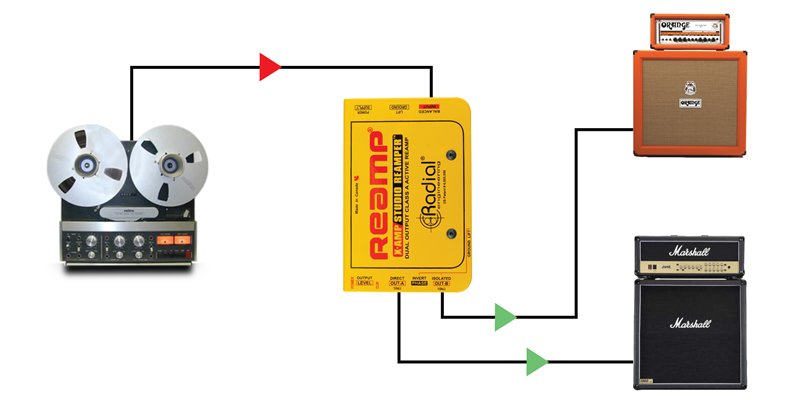 Reamping Stage 2
Send the dry track back to the guitar amps and pedals using the X-Amp. Adjust the tone and move the mics around till it sounds right. You can always come back and Reamp later.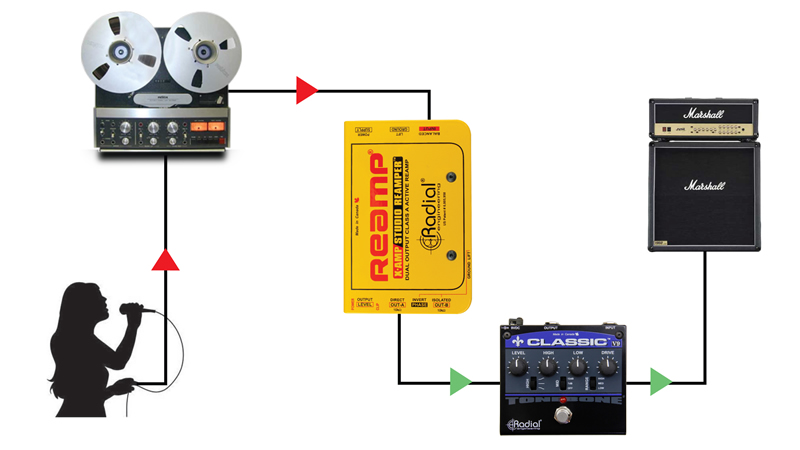 Reamping Stage 3
Try sending a vocal track into a gune amp or a Tonebone Classic-V9 to add tube warmth and grit. Take it a step further by sending your kick drum to a wah pedal. There are no limits!
Reviews